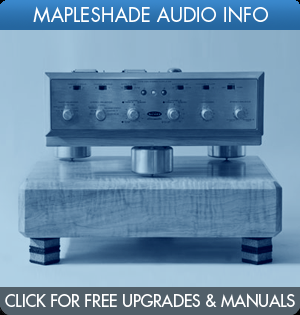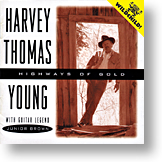 HARVEY THOMAS YOUNG
Highways Of Gold
Austin's Harvey Thomas Youngwonderfully charismatic songs framed by the warm wail of Junior Bown's pedal steel guitar. Two Blood, Sweat & Tears bandmates, Lou Marini and Larry Willis, wonderfully enhance Harvey's authentic, colorful narratives with in-the-pocket arrangements of his country ballads and barnstormers. Michael Fremer recommends: "Unequal parts jazzy urban sophistication, country, Tex-Mex border dust, and some fifties rock...Take a chance and I don't think you'll be disappointed."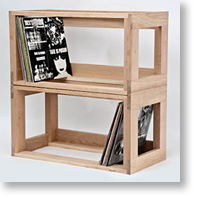 OAK RECORD SHELF SYSTEM

Most records collectors struggle with how to store their ever-growing vinyl collection. As collectors ourselves, we know first-hand the limitations of available LP storage options. Though very affordable, cardboard LP storage boxes are unsightly, tough to keep organized, and stack poorly. Ditto for milk crates and the slew of other on-the-cheap storage methods. Designed initially to house our personal record collections, the Mapleshade Record Shelf System incorporates several key features...