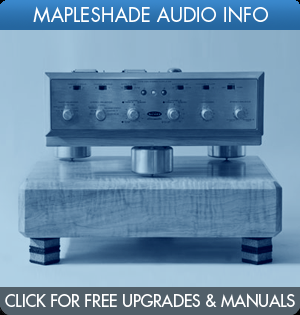 DOUGLAS ALLANBROOK
Allanbrook Symphony No.2 & No.3
The emotion, profundity and harmonic richness of these two stunning symphonies reach far beyond familiar American contemporaries like Copeland, Barber, Thomson, Piston, and Ives. These Allanbrook pieces — one honoring his fallen comrades in WWII, the other a luminous portrait of the four seasons — draw the listener in as powerfully as Stravinsky, Shostakovich, or Ravel.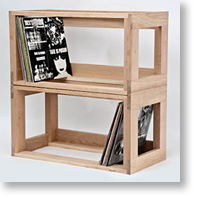 OAK RECORD SHELF SYSTEM

Most records collectors struggle with how to store their ever-growing vinyl collection. As collectors ourselves, we know first-hand the limitations of available LP storage options. Though very affordable, cardboard LP storage boxes are unsightly, tough to keep organized, and stack poorly. Ditto for milk crates and the slew of other on-the-cheap storage methods. Designed initially to house our personal record collections, the Mapleshade Record Shelf System incorporates several key features...