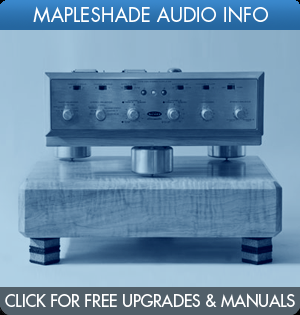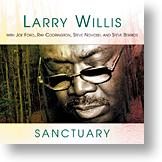 LARRY WILLIS
Sanctuary
Jazz Times raves, "Willis is an amazingly talented writer...a hardswinging pianist and a fine creator of moods as a composer. He has surrounded himself with first-rate talent: Joe Ford, various saxes; Ray Codrington, trumpet; Steve Novosel, bass; Steve Berrios, drums; and the Rick Schmidt Strings." Solo, quintet, and trio-with-strings settings showcase some of Willis' best-ever composing and arranging — and our best ever piano-with-strings sound. One of Down Beat's Best CDs of 2003.

TEST OUR VIBRATION CONTROL SYSTEM

Try out the transforming effect of our vibration control system on your CD or Blu-Ray player, turntable, or amp. Our system has three elements: brass footers drain vibration out of the component or speaker and down into a platform; air-dried maple platforms receive and dissipate that vibration; and Isoblocks under the platform isolate it from resonances below it (except for speaker platforms). Each element alone will upgrade your sound. Used together, they yield startling improvements. Here are the fundamentals...