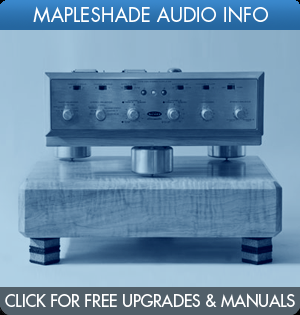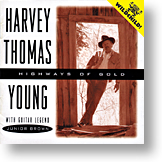 HARVEY THOMAS YOUNG
Highways Of Gold
Austin's Harvey Thomas Youngwonderfully charismatic songs framed by the warm wail of Junior Bown's pedal steel guitar. Two Blood, Sweat & Tears bandmates, Lou Marini and Larry Willis, wonderfully enhance Harvey's authentic, colorful narratives with in-the-pocket arrangements of his country ballads and barnstormers. Michael Fremer recommends: "Unequal parts jazzy urban sophistication, country, Tex-Mex border dust, and some fifties rock...Take a chance and I don't think you'll be disappointed."

UPGRADED GALLO REFERENCE STRADA 2

Stradas are Mapleshade's reference monitors for component testing and studio recording. We spent 6 months designing and testing the perfect vibration control stand to bring out their enormous potential. Mounted on our Upgrade Stands, Stradas easily outclass the best electrostatics as well as $30k monitors in speed, dynamics, transparence, razor-sharp soundstage and unparalleled bass articulation. For earth-shaking rock, big band or symphonic music, Stradas integrate beautifully with our modded...