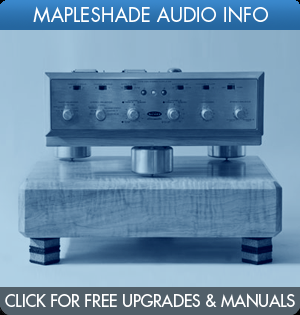 BAD INFLUENCE
Live At The Bad Habits Cafe
Stereophile applauds, "...a recording to die for...R&B and early rock, but with a totally modern sensibility...one hell of a performance." These guys take a gritty approach to that magic moment when the blues turned into rock 'n' roll. Whop Frazier sings Motown-steeped, bluesy vocals on classics from Wilson Pickett, Buddy Guy, Jimmy Reed. A vividly raw blues/rock quartet led by wailing electric guitar and raunchy tenor sax raise hell behind him. Includes hits "Woke Up This Morning," "Sweet Home Chicago," "Mustang Sally" and "Why I Sing The Blues."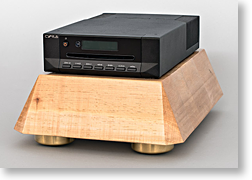 MODDED CYRUS CD8SE2

Cyrus CD players offer exceptional sound quality, especially for music lovers whose collections are not restricted to audiophile-quality recordings. Thee CD8SE2 has a wonderful ability to extract an astonishing level of detail from less-than-perfect commercial recordings—and without the annoying edginess that usually accompanies great detail resolution. Even the most unremarkable, poorly miked, overly compressed CDs in our collection sound surprisingly more musical and three-dimensional when played through our modded CD8...